It's a different world today for the public speaker.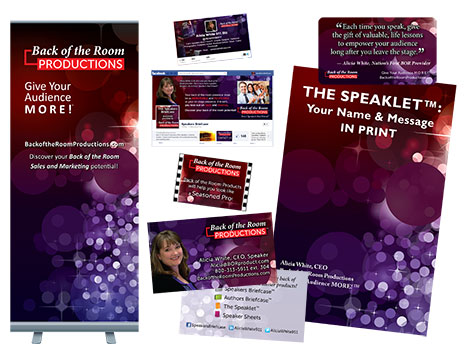 With today's technology, the need for impressive branding visuals is more crucial than ever before. That's why it is necessary to take action now to consistently promote your message and Unique Speaker Identity™ as well as generate revenue and leads with professionally branded products.
The SPEAKER PRODUCT CHECKLIST is a guide to developing tools that effectively market you as a public speaker. Download this list and discover what products you must have to:
build your marketing and branding foundation
make a lasting impression on stage
generate leads and sales at the back of the room
highlight your expertise in other formats and venues
TAKE ACTION and get your SPEAKER PRODUCTS CHECKLIST now!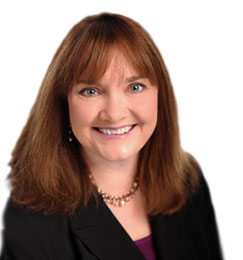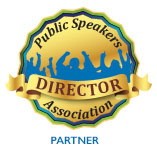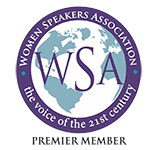 International Best Selling author and speaker, Alicia White of Back of the Room Productions™ provides Speakers, coaches, authors and businesses experts with professionally designed marketing materials and products sure to get attention. With vast experience in print media, graphic design, photography, and content creation, Alicia leverages these creative processes to develop high-level design and consistent branding that instantly conveys the "know, like and trust factor" for her clients.
Alicia is a aluable speaker resource serving the industry as a Partnering Dirctor for the Public Speakers Association and Executive Director for the PSA Plano, Texas Chapter. She has served several roles in Toastmasters International including Club President and Vice President of Membership.